Besiktas Night Life, entertainment life and private nights generally pass through hundreds of different places such as Bar, Disco, Night Club, Pub, Turks Nation Bar and English Pub. In these places entertainment continues until next morning hours until you get tired.
There are many places to visit in Beşiktaş which is the end of the most popular districts of Istanbul. For this reason, millions of local and foreign tourists flock here every year. The Cırağan Palace, Dolmabahçe Palace and Yıldız Palace, which are important places in the last years of the Ottoman Empire, are located on the borders of this county. If our prospect will take a look at the night life;
The night life in Besiktas is quite brilliant. The reasons are is the most known and most visited region of Istanbul as we mentioned at the beginning of the article. Beside this, the most luxurious districts of Istanbul such as Etiler, Bebek, Ortaköy, Levazım, Kuruçeşme, Kabataş and Arnavutköy are also in this region. Night life is very colorful in all these districts. We need to explain all of these separately. But we want to mention all over the county.
There are many places for night life both in these districts and in the district center. Tonight's nightlife continues at its last speed until the first lights in the morning. It is possible to find a suitable place in every district in the province. Night life here is another beautiful experience. We will now recommend some of the night spots in our city. I hope you will be glad when you go here. If you have an interesting moment in these places, please remember to share with us in the comments section.
Anjelique
It is located in the Ortaköy district of Istanbul's Besiktas district. It is one of the most preferred places of Istanbul. It's the only place to entertain since the day it opened. After you've eaten great food in the restaurant, you can add flavor to your night life with familiar sound artists in the night club. It is highly recommended that you come here.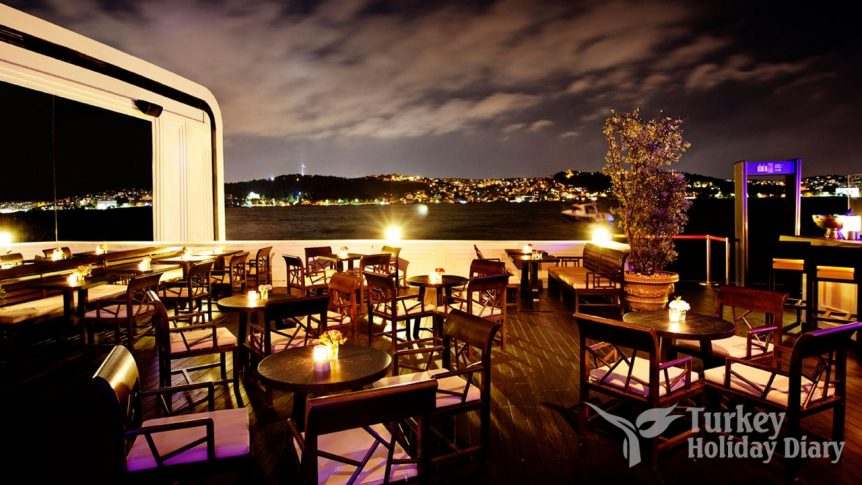 Chilai
It is located in the Bebek district of Istanbul, which is connected to Beşiktaş district. Those who come here need to know that these places are very expensive. Although the prices are a little too much, you can definitely come and be a part of your nightlife here. The atmosphere and the people working he
Our previous article Istanbul Night Life in our article titled 360 Istanbul, Anjelique ve Chilai provides information about.